The Ingalls Development Foundation is pleased to announce the addition of two new board members, Marva Bunch and Antonia McBride. Learn more about them below.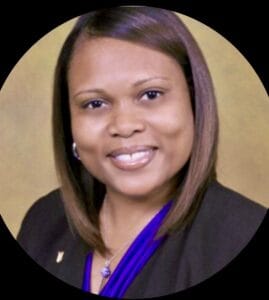 Marva Bunch
Marva has been in banking for 13 years, currently serving as an Officer/Banking Center Manager for First Merchants Bank. She grew up in Chicago and attended Olive Harvey College.  Marva's role within the community is to build relationships with businesses and consumers by being a valued resource for financial planning and concerns. In her timeframe working in Harvey, Marva has assisted various Organizations that impact the people in the community. Marva's goal is to open mindedly partner with those who have experience in understanding the dynamics of low to moderate income areas and work side by side to help map out a better future for the communities we serve. Marva's spare time is spent enjoying family game nights.
Antonia McBride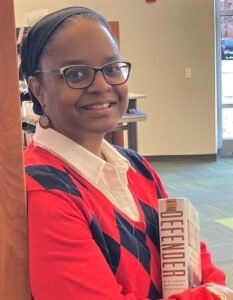 McBride serves as Interim Director for the Harvey Public Library District. As interim director, Antonia collaborates with organizations and non-profits interested in providing services and activities for the citizens of Harvey and the surrounding south suburbs. Antonia was recently appointed to the City of Harvey Plan Commission. She is passionate about volunteering and civic responsibility within the surrounding community and beyond, and regularly volunteers with Chicago Greater Food Depository, Chicago Public Schools, Reading Foundation (now defunct), and Citizens Utility Board. Antonia holds a Bachelor of Arts in Journalism, with a concentration in Political Science, from Eastern Illinois University. Antonia currently attends Dominican University, where she will earn a Master of Library and Information Science in 2023.