UChicago Medicine Ingalls Memorial works to transform patient care and experiences by bringing equitable services to the Chicago Southland.
HELP ENHANCE OUR CAMPUS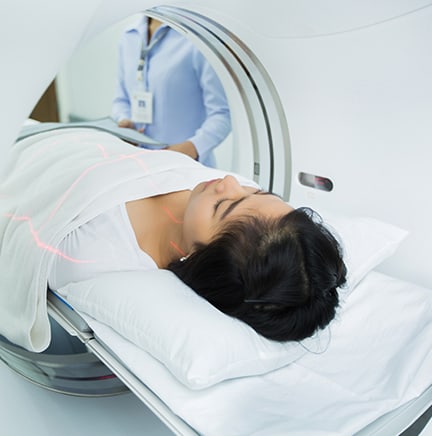 New MRI scanner brings higher resolution and more detailed diagnostic imaging to UChicago Medicine Ingalls Memorial patients.
MRI Scanner
Brought higher resolution, better quality and more detailed diagnostic imaging to facilities with the acquisition of a new MRI Scanner. View more
CT Scanners
Three new CT scanners were purchased, allowing for:
Better accessibility for larger patients through its 70cm wide-bore opening with a 500 lb patient weight limit to accommodate patients with various body types.
Advanced CT image technology which reduces patient radiation dose, enhancing patient safety.
Advanced CT image technology which improves acquisition time to deliver superior image quality.
Higher quality CT imaging for stroke, cardiac, oncology, orthopedic, gynecological, pulmonary and vascular patients, doctors and clinicians.
ELEVATORS
Improved reliability and ride on two elevators. View photos
EMERGENCY SERVICES
Upgraded emergency power and data system.
AIR QUALITY
Improved air quality and condition in the Wyman Gordon
building by replacing carrier air cooled chillers with two air
handing units.
Radiology Improvements
Through our generous donors, Ingalls Development Foundation has invested over $5M in equipment, facility and capital improvements
Tinley Park, Flossmoor and Calumet City Family Care Centers have new operational CT Equipment Replacements.
The Harvey campus awaits it's new MRI (1.5T) equipment replacement. It is expected to go live in July 2023.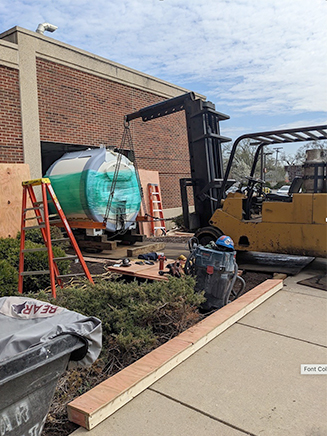 Harvey Campus: Removal of Old MRI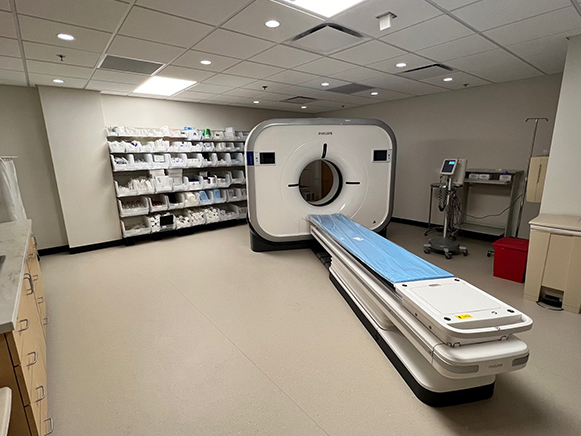 Tinley Park New CT Equipment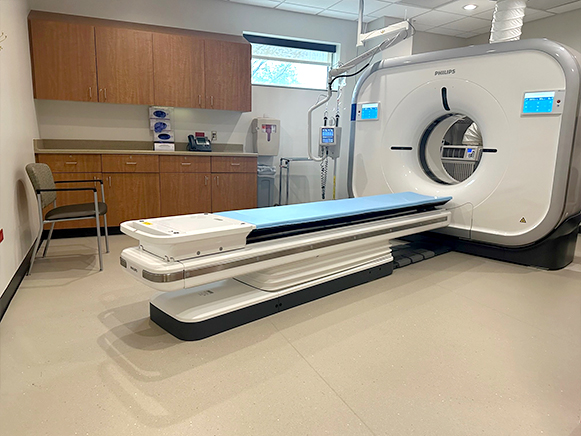 Flossmoor New CT Equipment
Calumet City CT Room in Progress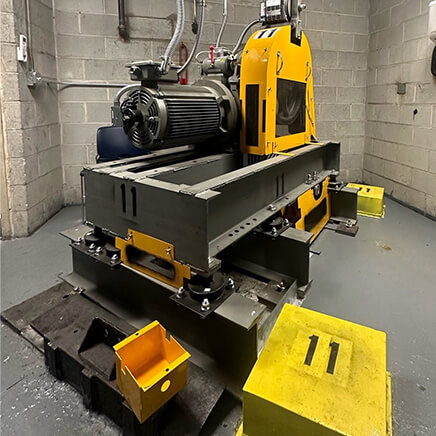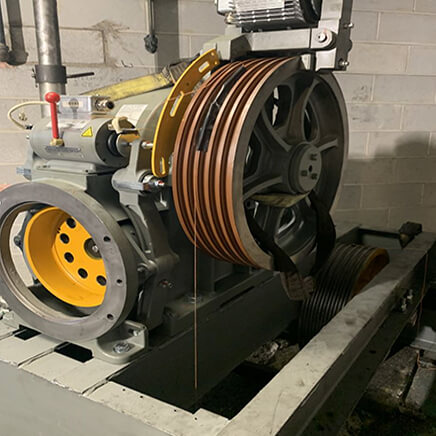 Harvey Campus Elevator Improvements
Four elevators on the Harvey campus were modernized. Four additional elevators are planned for replacement in FY24.
Wyman Gordon Infrastructure Projects
Replacement of the Northeast section of the lower roof and window upgrades have been completed. The delivery of the chiller was pushed back to August 2023 due to supply chain delays.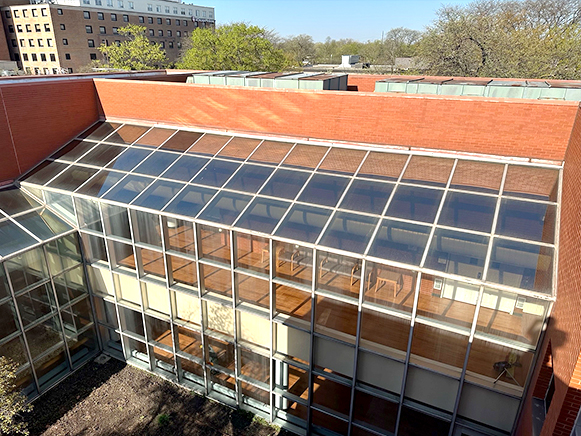 Wyman Gordon Roof & Window Upgrades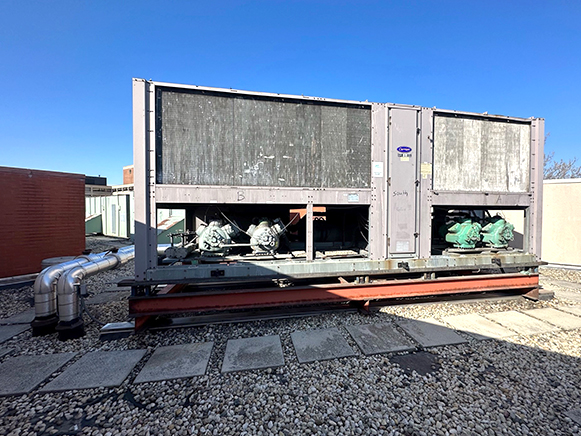 Existing Chiller to be Replaced
"Ingalls Memorial Hospital has been delivering health care to the Southside Chicagoland Community for many years, and the Ingalls Development Foundation has been key in working to achieve and maintain Ingalls Hospital's status as a center of excellence and compassionate care. For more than 30 years, Associated Laboratory Physicians have supported these efforts and will continue to contribute to this cause."

E. Martin Flores, M.D.
Together we are stronger
Donors make it possible to sustain the numerous programs and services we provide. Please help our community hospital continue to be ready to serve you, your family, your friends, and your neighbors by making a gift now.
HELP ENHANCE OUR CAMPUS